Descent Alps

VR rhythm based ski experience
---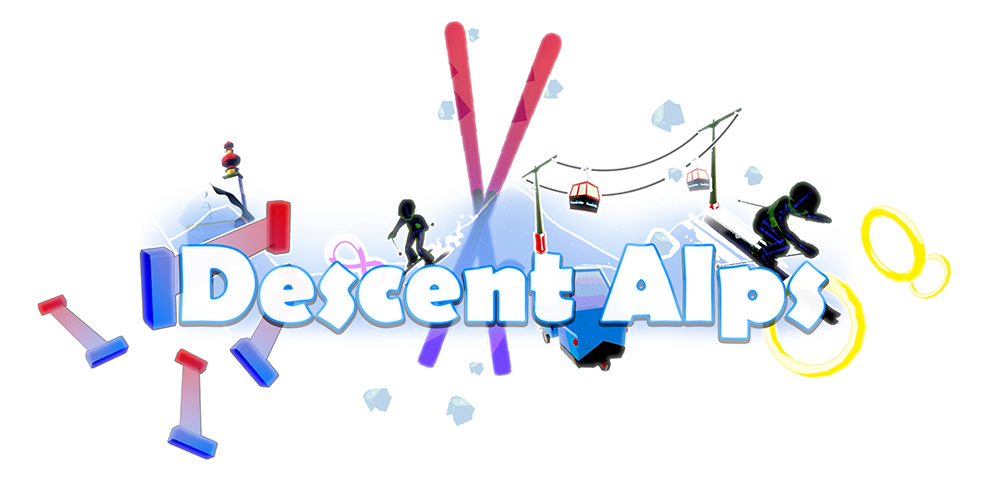 Descent Alps - Rhythm-based gameplay meets extreme winter sports in VR's most intense skiing experience ever. Face the exhilarating challenge of speeding down steep mountains as you carve a path through the powder, hitting the gates with precision and finding the rhythm of the slopes.

This is the full paid release of Descent Alps. The pre-release version has been downloaded close to 100,000 times so the slopes have been worn down by pre-release skiers. All feedback and knowledge gathered during the first year of Descent Alps have evolved the game into this first full release. The core remains the same, but the experience has been refined and is now faster, better, bigger, and easier accessible! There is still more to come but this release marks a game that can stand alongside other great movement and motion-based VR games.


Control your descent down the treacherous mountainsides using whole body motions. Lean into the hairpin turns, and hunch down when it's time to carve the skis and make the gates. The paths down the slopes are randomly generated based on the soundtrack, so moving with the music improves your skiing skills and boosts your scores, while making the game feel even smoother and more realistic.

Descent Alps has been finely tuned to deliver an invigoratingly real experience, while remaining comfortable and fun for pro skiers, gamers and total newcomers alike.

Descent Alps Features :

- Intuitive motion-based controls give a high degree of immersion
- Colorful and fun visuals that puts the emphasis on player feedback
- 10 race courses set at various altitudes. From forest covered hills to glacial fields and high peaks
- Randomised course paths for every slope, so each race is different from the previous
- 2 training courses for beginners and advanced players - both with voice acted ski instructor.
- 3 game modes - Rhythm race (ski a path of rhythm obstacles), Endless mode (how far can you go?) & Free ride (undisturbed skiing)
- Soundtrack with 12 awesome synth bangers (increased replayability as songs will change how a course is played)
- New UI makes it super quick to get into the slopes.
- Unlockable gear that alters the skiing experience.
- Silky smooth gameplay for Quest 1 and 2.
- Missing skiing? This is the closest you'll come in Virtual Reality.
Connect with Us
Descent Alps VR